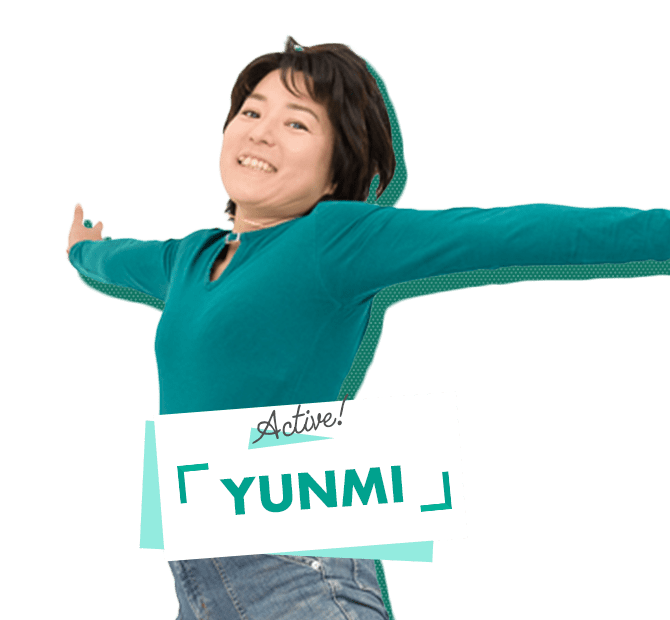 Being aggressive is my true job?!
It is my infinite wish to be inspiring
for both deaf and hearing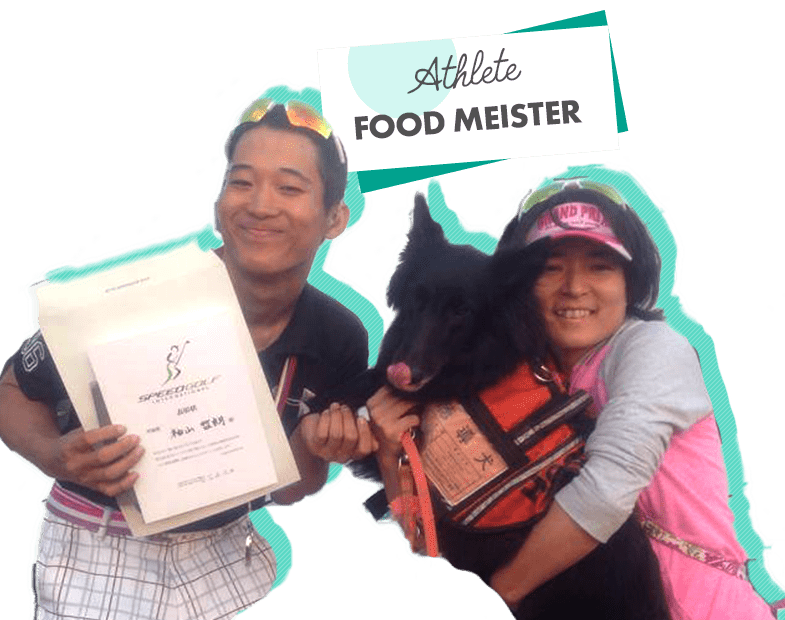 My husband is a Nation Japan Deaf Golf team player.
I'm working as Athletes Food Meister, supporting athletes.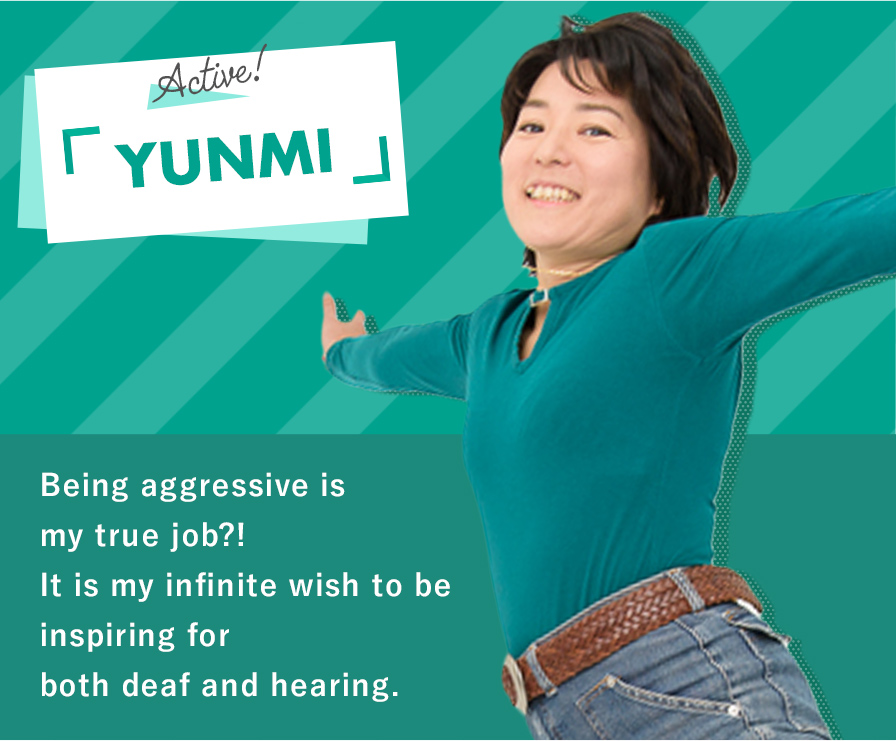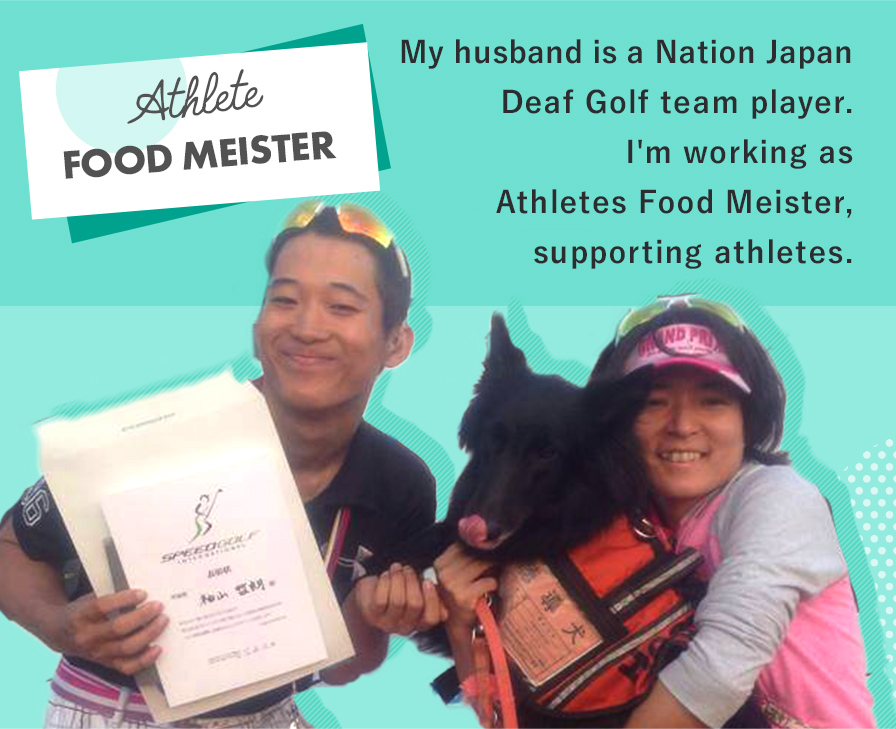 My Activities

Profile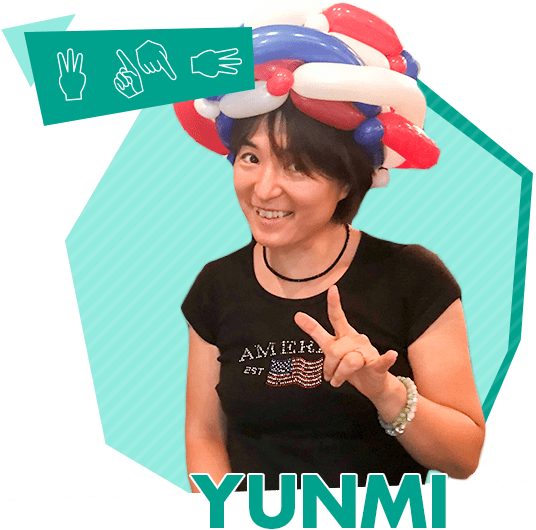 Yumi Sodeyama
A pioneer of popularising ASL in Japan (established a style combining reading and writing), and its teacher.
Having a broad range of fans among deaf, deaf children and hearings, her activities attract wide attentions from NHK and other mediums. Committed to a number of writings and lectures. Even a Sign singer in recent years?!
An internationalist who is traveling the world together with her husband, a Nation Japan Deaf Golf team player, matching around the world. As a qualified Athletes Food Meister, she supports her husband in the respect of food and holds seminars about nourishment and health in various locations. By her briskness and cheerful presence, she has been inspiring the society.
She often says: 'It is hard to give an answer for ''who are you?''/ who I am. Because my job is to be myself, Yunmi lol'
Graduated Gallaudet University at Washington, D.C. for Spanish (BA) in May 2000.
Graduated San Francisco State University, Special Education for Deaf and Hard of Hearing program (MA) in January 2003.
Experienced in teaching kindergarten division of Wisconsin School for the Deaf. Other teaching experiences in the U.S.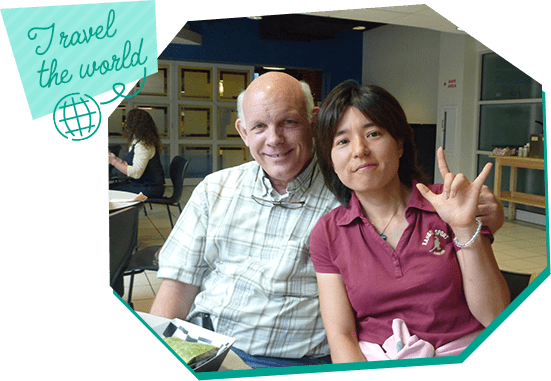 What do you wanna challenge in the future, the powerful Yunmi?
Sign-language song lives, many of them! I'm also keen on exploring the world more and introducing comfortable places and people regardless of disabilities. I would love to read more books to be cultivated and share opinions with various people!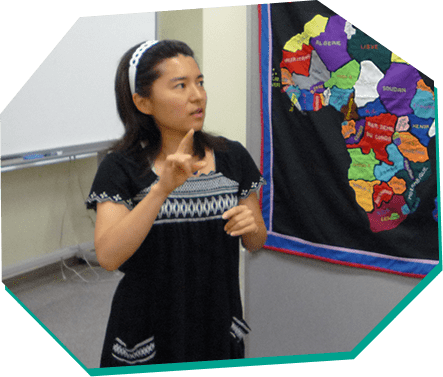 Other background,
work experience,
interpreting & teaching experience
Instructor of ASL (beginner, intermediate, and advanced) at Japan University of Social Work
Teaching ASL and English at Tokai University
Teaching Intermediate Japanese Sign Language at Tokyo Keizai University
ASL interpreter at Japan Foundation, Japan ASL Association, Japan Deaf Golf Association

As other international works...
〈Deaf Dialogue Japan Coordinator
(The Chinese University of Hong Kong)〉
〈World Deaf Golf Federation Acting Secretary〉
書籍・講演・海外実績

Global Collaboration & Request
Jam3は、カナダのオンタリオ州トロントに拠点を置く世界的に有名なデジタルデザインおよび制作会社です。Jam3は、世界中の先進的なブランドと提携しているデザインおよびエクスペリエンスエージェンシーです。
『リラティオ』(チクサン出版)

人と動物が"共に生きる" 特集サービスドッグとともに生きる社会づくり

『リラティオ』(チクサン出版)

人と動物が"共に生きる" 特集サービスドッグとともに生きる社会づくり

『ケムケム』

『佐賀新聞』

『信濃毎日新聞』

『愛の援聴週間新聞』

『聴導犬を理解して』伊東新聞

『アスリートフードマイスター』
『心の鏡』 (新風舎)

『聾のゆんみがピーターウーマン・浦島花子になる』 (新風舎)

『わたしは心を伝える犬 ゆんみの聴導犬サミー』 (ハート出版社)

『ろうのゆんみがUSAでサランヘヨ』 (新風舎)

『天使からの贈り物 ゆんみの聴導犬サミー』 (自費出版・漫画)

『サミーに優しい台湾』(自費出版・漫画)
『ファイナンシャル・アドバイザー誌』(近代セールス社)

2017年4月~18年3月まで
タイトル=『伝えるアイデア・感じる角度 ー障がいを持つ経営者のコミュニケーション新発想ー』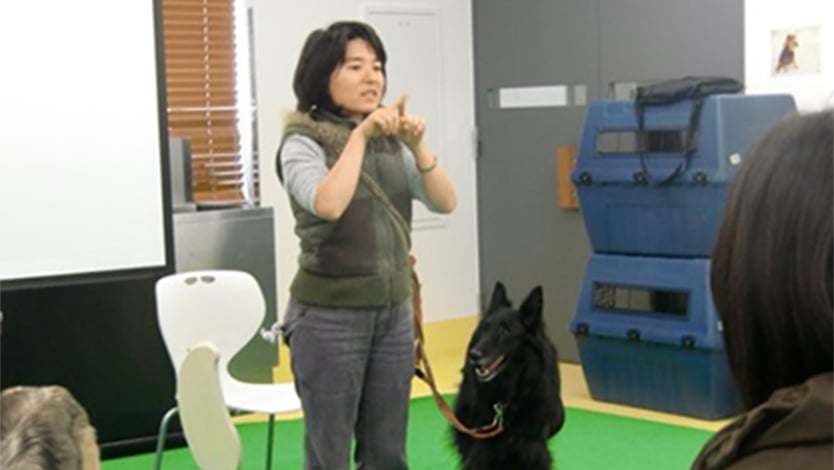 聴導犬関連の講演・セミナー
東海大学文化祭、青山ケンネルスクール、ホテルニューオータニ、ちば愛犬学園、麻布大学、日吉フェスタ・矢上祭、日本大学日本大学生物資源科学部・藤桜祭、河津福祉社会祭り、河津南小学校、渋谷ろう協会、渋谷手話サークル、鹿児島手話サークル、青梅ろう協会、小平ろう協会、亜細亜大学、日本福祉専門学校、世田谷福祉専門学校…他多数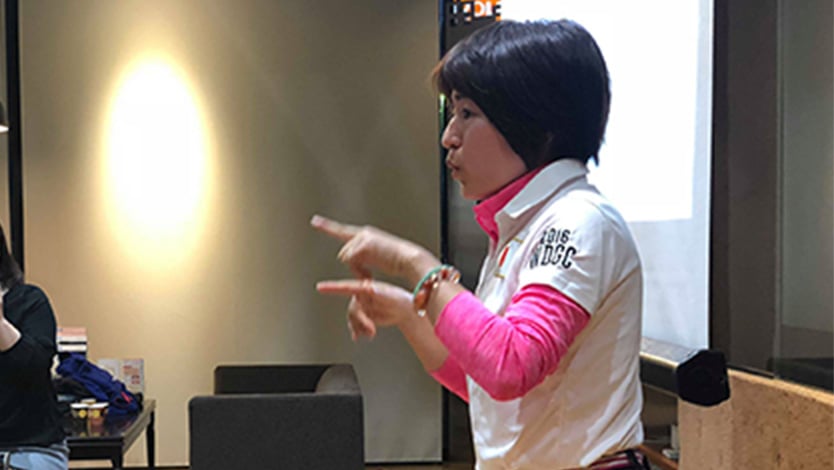 アメリカ関連の講演・セミナー
目黒区聾協会主催、平塚ろう学校、筑波大学付属聾学校、墨田区ろう協会、調布市ろう協会、クレオール、鹿児島手話サークル、渋谷区手話サークル、日本財団、日本ASL協会、大坂ハレルヤ、亜細亜大学…他多数
アスリート・フードマイスターとしての講演&セミナー
タイトル『食事で強い身体を作る』…多数開催
練馬区小学校PTA連合協議会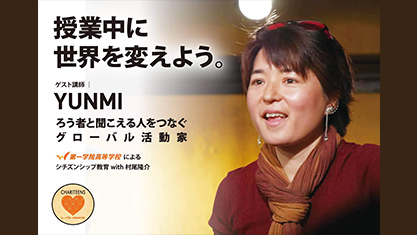 第一学院高等学校(岡山県)にて高校生向けの講義
タイトル『授業中に世界を変えよう!』
タイトル 『表情を豊かにするのもコミュニケーション』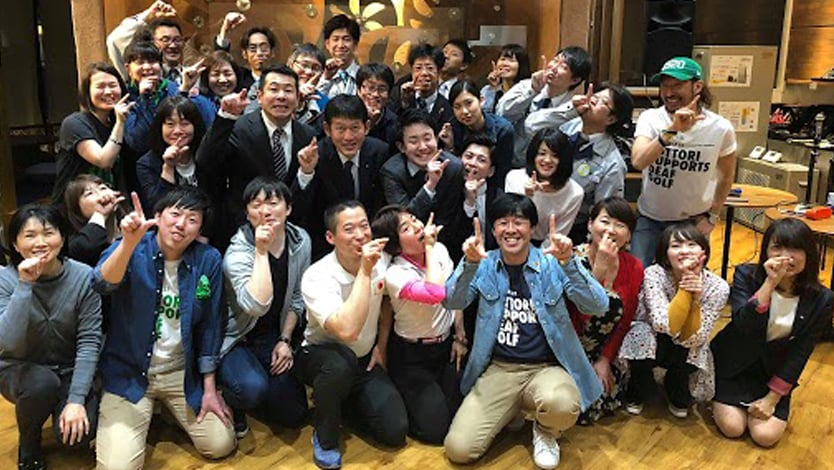 その他の講演・講義・セミナー
米子ファッションビジネス学園(鳥取県)にて高校生向け講義
タイトル 『手話は誰の物?』
懸樋工務店主催の講演会(鳥取・山陰酸素ショールームにて)
タイトル 『表情を豊かにするのもコミュニケーション』
メディア実績


『ろうを生きる 難聴を生きる』(NHK) 日本ろう者にとってのギャローデット大学留学体験者は語る

『ろうを生きる 難聴を生きる』(NHK)楽しく身につく"目で聴く英語!

『APPLE STARS』 (台湾)
『TVBS』 (台湾)
『CT Today』 (台湾)
『アジアン★エンタ』 (台湾)
『YAM NEWS』 (台湾)
『あたたかい心ありがとう』(東映教育映画・1988年)

『みみをすます』(東映教育映画・2005年)
文部科学省選定教育映像祭最優秀作品賞
お気軽にご連絡ください